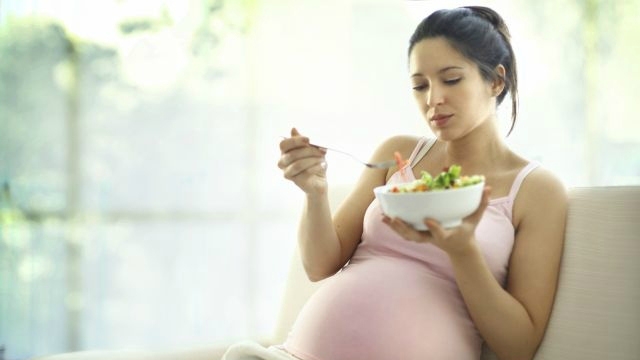 A diet rich in vitamin D during pregnancy could reduce allergy risk in children
vdcp
Eating foods rich in vitamin D during pregnancy could reduce a child's risk of developing allergies by up to 25 percent, according to an American study from the Icahn School of Medicine at Mount Sinai, published in the Journal of Allergy and Clinical Immunology.
Given the recent increase in the number of young children suffering from allergies, this new study could encourage moms-to-be to increase their intake of foods rich in vitamin D during pregnancy. The study's authors recommend foods naturally rich in the vitamin — such as eggs, dairy products, oily fish (sardines or mackerel), calf's liver and cod liver oil — rather than relying on dietary supplements, which the study found ineffective at reducing the allergy risk.
The researchers followed 1,248 mothers and their children in the USA, from the first trimester of pregnancy until the child reached around seven years old. Allergy tests were carried out during pregnancy, at birth and at school age in both mother and child. These tests were accompanied by a questionnaire surveying the foods eaten by the mother during pregnancy. The results showed that children of women who consumed higher quantities of foods rich in vitamin D during pregnancy displayed 20 percent less hay fever at school age. There was no reduction in allergy risk from taking vitamin D in supplement form.
The scientists consider that the vitamin's positive effect on asthma and allergies results from its capacity to modulate the immune system. "Expectant mothers have questions about what they should eat during pregnancy, and our study shows that it's important to consider the source of nutrients in a mother's diet," said Dr Supinda Bunyavanich, assistant professor of pediatrics at the Icahn School of Medicine at Mount Sinai, New York, USA. Asthma is the leading cause of chronic illness in children, affecting more than one in ten children in the USA.
Read More: A diet rich in vitamin D during pregnancy could reduce allergy risk in children
Source: Dnaindia.com