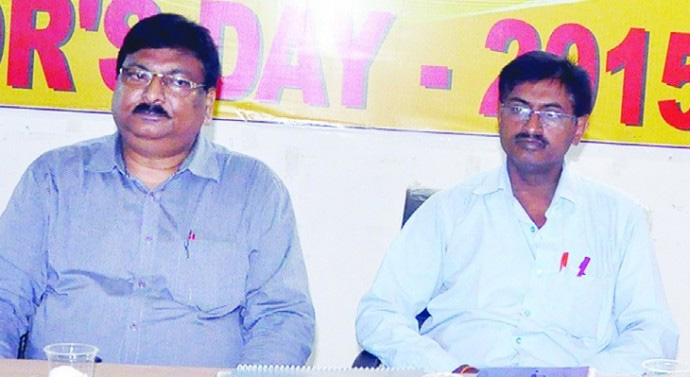 IMA trains Jamshedpur doctors to raise awareness about Vitamin D deficiency
vcpost
The Indian Medical Association (IMA) organized a CME in Jamshedpur to discuss the various health threats faced by the Indian population due to Vitamin D deficiency.
A hidden ailment, Vitamin D deficiency can have a serious long-term impact on a person's health making them vulnerable to diseases such as heart attacks, diabetes, and cancer.
The CME was an initiative under IMA's Rise and Shine campaign and was attended by over 100 leading doctors in the city.
There are two forms of Vitamin D, Vitamin D3, which is synthesized in the body through the ultraviolet rays of the sun, and Vitamin D2, which is produced by the irradiation of ergosterol.
The major source of Vitamin D in humans is sunlight (95%), and the remaining amounts are derived from dietary sources.
Addressing the issue at the CME, Dr. Satish Kumar Prasad, Senior Specialist and Unit Head, Medicine, Tata Main Hospital, Jamshedpur said, "There is abundance of sunshine in the country, but still around 80% to 90% of people from all walks of life suffer from Vitamin D deficiency.
The reason for this is the sun-shy behavior of Indians, a predominantly vegetarian diet and a genetic pre-disposition.
The deficiency mostly goes undetected due to the vagueness of its symptoms. Thirty minutes of exposing the skin of the face and arms (without sunscreen) to sunlight during peak time (10 am to 3 pm) daily is adequate to prevent Vitamin D deficiency.
Adding to this, Dr. A Marthanda Pillai – National President and Dr. KK Aggarwal – Honorary Secretary General of the Indian Medical Association in a joint statement said, "A serious concern for the medical fraternity is that most people in our country are unaware that they are Vitamin D deficient.
Lately, the deficiency of Vitamin D has been identified as a risk factor for various cardiovascular ailments such as ischemic heart diseases, congestive heart failure, heart attacks and strokes".
The Rise and Shine campaign is a National movement initiated by the Indian Medical Association under an unconditional educational grant from the pharmaceutical company, USV.
It aims at sensitizing IMA's 2.5 lakh members across 30 states and 1700 branches over the next two years about the need to raise awareness about Vitamin D deficiency.
Read More: IMA trains Jamshedpur doctors to raise awareness about Vitamin D deficiency
Source: Avenuemail.in