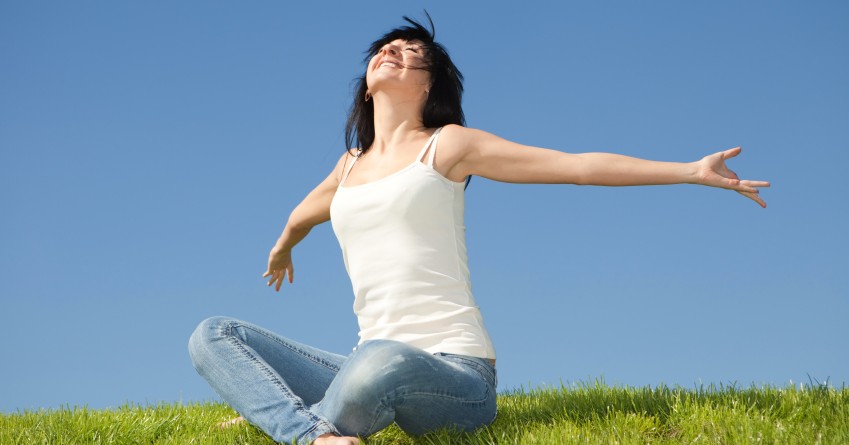 Low on vitamin D? Just soak in the sun between 11am & 1pm
vdcp
Keep the sun screen lotions away if you are stepping out of the house between 11am and 1pm. Since this is the best time to soak in some sunlight for essential vitamin D.
A pan-India study has revealed that the best time to get exposed to the sun is between 11am and 1pm since the wavelength of ultraviolet B (UVB) rays is 290-320nm during this period which is essential for skin to make vitamin D.
As for seasonal changes in sunlight, the study, clearly showed that summer months are the time when the maximum UVB is available. It also suggested that winter months, due to decreased sunshine, may make Indians more prone to vitamin D deficiency .
The study has important implications for devising strategies to combat the epidemic of Vitamin D deficiency in the country . Seven cities, including Goa, Guwahati, Hyderabad, Madurai, Leh, Delhi and Pune from country's four zones, were part of the study which was published in Osteoporosis International, a reputed journal in the field of bone health, last month.
The central co-coordinating body in the department of dermatology at the All India Institute of Medical Sciences (AIIMS), New Delhi, reviewed monthly data from all the seven regional study centres.
At a time when vitamin D deficiency has acquired epidemic proportion in the country, exposure to sun may be able to alleviate the burden of vitamin D deficiency as more than 90% of vitamin D is synthesized through solar UVB irradiation of the skin, said experts.
"Natural production of vitamin D from one's own skin is definitely better than having to depend on pills. A majority of Indians have low vitamin D levels and this study suggests the correct sun exposure times," said senior dermatologist G Sethuraman of the department of dermatology at AIIMS, who spearheaded the study.
Sharing his view, another lead researcher Raman K Marwaha of International Life Sciences Institute, New Delhi, said, "In addition to testing for vitamin D and treating deficiency, our study indicates that it is important to improve awareness among patients about natural means of increasing vitamin D levels. Also, during winter months, Indians may be even more prone to Vitamin D deficiency ."
Vitamin D, only vitamin that the human body can make on its own, helps the body absorb calcium from diet.Calcium is important for healthy bones and teeth. The action of the sun on the skin turns a compound called 7dehydrocholesterol into a form of vitamin D called vitamin D3.
"The skin converts 7 dehydro-cholesterol to pre-vitamin D. This step is triggered by the UVB present in sunlight at wavelength 290320nm, which was specifically measured in this study .This pre-vitamin D is later converted into vitamin D," said city-based endocrinologist A G Unnikrishnan, one of the researchers involved in the study.
Unnikrishnan said, "In our study , we found that the mean UVB rays were highest between 11am and 1pm throughout the year in all locations. No increase of serum vitamin D levels was observed after sun exposure in winter months. This finding is crucial as we now have evidence that people may be mo re prone to vitamin D deficiency during winter months."
The maximum conversion of 7-dehydrocholesterol (7-DHC) to pre-vitamin D3 occurs at about UVB 298nm with wavelength on either side of 298 nm becoming progressively less efficient in driving the conversion. About 60 % of vitamin D is produced between 290 and 300 nm, he added.
"About 40% women and 30% men in India develop vitamin D-induced osteoporosis, a condition that causes bones to become weak and brittle. The study is important as it throws light on how we can put to optimum use the natural source of this vitamin," said senior orthopaedic surgeon K H Sancheti, founder chairman of the city-based Sancheti Hospital.