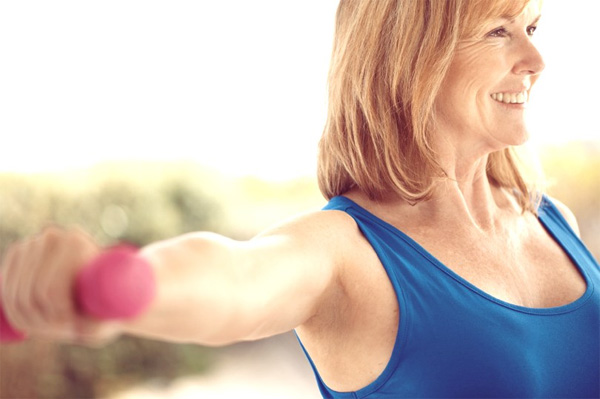 Make no mistake about this
vcpost
Not just the elderly, but youngsters also lose bone density and, therefore, a healthy lifestyle is very important, say experts
Did you know that as we grow old, our bones tend to lose mass or density?
This is more true and common among women, especially those who have crossed 45 years (post-menopause) when bones start to lose the essential calcium and other minerals. Doctors usually co-relate the decrease in bone density to frequent fractures among the elderly in the event of a minor slip or a fall.
So, is there a mantra to keep bones healthy? Is taking calcium supplements enough to keep our bones strong? Or maintenance of healthy bones goes beyond just taking nutritional supplements?
"It's not just calcium supplements, one has to concentrate on the big picture and take a holistic look at modern lifestyle. Proteins, Vitamin C and D and even minerals play a vital role in maintaining healthy bones. Leave alone the elderly, even the young seldom take a balanced diet these days. A healthy active lifestyle too is very important," says professor, Orthopaedics, OGH, S. Sreenivas Reddy.
Bone specialists, however, agree that there is no denying the role of calcium, which is widely accepted as the building blocks of bone tissue. While calcium is important, equally important is the role of Vitamin D that helps the body absorb calcium, which is required to maintain strong bones.
"The most important source of Vitamin D is sunlight and unfortunately, modern lifestyle has no place for outdoor activity. Especially housewives, who spend a lot of time indoors and do not care to venture out. They are the ideal candidates for osteoporosis or brittle bones. They frequently suffer from wrist fractures and hip joint fractures," explains professor, orthopaedics, OGH, G.V.S. Murthy.
Apart from calcium and Vitamin D intake, doctors do suggest an active lifestyle for healthy and strong bones. Physicians agree that a well balanced exercise programme that also includes a lot of muscle-strengthening and conditioning does go a long way in formation of strong bones for a lifetime.
"Even basic exercise like cycling is good for patients suffering from arthritis and osteoporosis. It is low on energy demand and can easily be done by even patients who have undergone joint replacements. Building strong bones through lifetime will enable one to live life independently at a later stage," explains Joint Replacement Surgeon, Apollo Hospitals, Secunderabad, Aachi Mithin.
Senior orthopaedic doctors also point out that poor health of the bones has a huge impact on work and performance of individuals and add to the disease burden later in life.
Read More: Make no mistake about this
Source: Thehindu.com