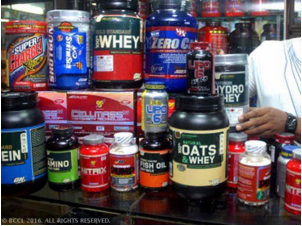 Oral nutritional supplement may lower death rate in elderly by 50%
vdcp
Specialised oral nutritional supplement can lower by as much as 50 percent the death rate in older malnourished patients with a heart or lung disease, results from a new clinical trial reveal.
Results of the American study showed a significantly lower (50 percent) death rate for patients who received the specialised nutritional supplement.
Also, one life could be saved for every 21 patients who received the specialised nutritional supplement, the researchers at Texas A&M University, in the US, estimated.
The study demonstrated that oral nutritional supplements might reduce complications, mortality and hospital readmissions in malnourished patients.
"The Nourish (Nutrition effect On Unplanned Readmissions and Survival in Hospitalised patients) study clearly reinforces the power of nutrition in impacting health outcomes," said lead author Nicolaas E Deutz from Texas A&M University in the US.
"For the people in this study, who were ill and malnourished, nutrition was critical to survival because it helps keep your body, especially your muscles, functioning properly," he added.
The study builds upon existing research that shows the role nutrition plays in a patient's health, ranging from rebuilding muscle mass to helping with recovery from disease and time in the hospital.
Participants in the Nourish study included 652 malnourished adults, aged 65 or older, who were admitted to hospital and suffered from heart or lung disease.
The researchers compared the effects of a specialized nutritional supplement with high protein (20 grams), HMB (a muscle-preserving ingredient) and Vitamin D to a placebo supplement on rates of readmissions or death 90 days after leaving the hospital.
There were improvements in other health outcomes, including body weight, nutritional status and Vitamin D levels, at 30 and 60 days after leaving the hospital for the group taking the specialised nutritional supplement.
The nutrients in the specialised nutrition supplement used in the study — protein, HMB and Vitamin D — are all important components in repairing and rebuilding muscle while recovering from hospitalization and illness.
The study was published online in the journal Clinical Nutrition.
Read More: Oral nutritional supplement may lower death rate in elderly by 50%
Source: Health.economictimes.indiatimes.com