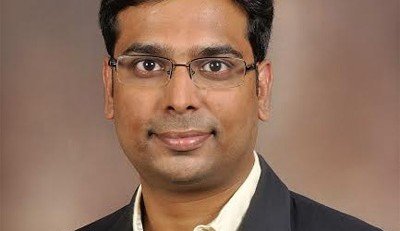 Vitamin D Can Cure Osteoarthritis?
vdcp
Dr Vijay Reddy
Orthopaedic Surgeon, Apollo Hospitals, Chennai
Osteoarthritis is a condition in which joints, cartilage and bone degrades. Some of the common symptoms for the disease include joint pain, tenderness and stiffness. The number of OA cases is increasing day after day. Many suggest Vitamin D as an option to get relieved from OA. Also there is another faction, which denies this fact. A recent research conducted by researchers in Tufts Medical Center in USA, proves Vitamin D supplementation will not help curing Osteoarthritis. Dr Vijay Reddy, a well known Orthopaedic Surgeon in Apollo Hospitals, Chennai explains about OA and Vitamin D supplementation for the same.
Edited Excerpts:
What is prevalence of osteoarthritis (OA) as on date? How many cases you see per month?
If you see over the years it has been going up. I personally receive a lot of patients and on a per month basis, I see 200 at least.
Is it true that the current generation is at the risk of getting OA at an early age?
Yes. Provided the work they do. If you see people with anterior knee pain should be careful. Also exercising in treadmill in an inclined posture is not good. Hence I recommend people to limit this kind of activities.
If one should avoid treadmill, what would be the alternate physical activity?
I recommend swimming and cycling over treadmill workouts. These exercises will make you feel rejuvenated.
Any gender discrimination for OA?
Comparatively, females are more prone to OA. It might be because of their exposure to so much work in office as well as at home. Some are hyperactive that they run through the stairs and get things done. Because of this, many women have been victims of OA and many are at the risk of getting it.
How will Vitamin D help combating OA?
Not at all. This is an illusion that people generally have. Vitamin D and OA are two different things and it cannot be interrelated with each other. Hence it is unlikely that Vitamin D can help in repairing worn-out joints.
But on an overall basis, what is the best source of Vitamin D?
Sunlight is the best source of Vitamin D. A morning jog or an evening walk could help one in getting enough Vitamin D to combat Vitamin D deficiency. As a doctor, I myself cannot step-out in sun. But somehow I manage to step-out and get exposed to sunlight. People working in corporate should definitely try to expose themselves to sunlight as for long hours they sit in a closed room.